Top Options for Great Isle of Wight Self-Catering Holidays
Self-catering holidays can be anything you want them to be. It can be a way for a family to save a little money as they make their picnics and dinners, but you can also find luxurious apartments and cottages that offer this freedom too. Whatever your budget you can have a great Isle of Wight self-catering break on one the most beautiful islands. From cottages to lodges, apartments to caravans, there is a lot of choices all around the island. Whether you want family attractions, be close to the yachting, have a beach you can walk along, or want to explore the parks. You can have an unforgettable time.
Enjoy your Freedom
Enjoy a caravan park renting a great unit and having your own cooking facilities. You can go explore what produce and fresh fish the island has to offer, bring it back to the park and cook and eat together as a family. The children can play, or you could take a couple's walk only in the beautiful countryside or down to a beach. Or how about heading out after dinner to one of the fantastic Isle of Wight pubs for some local drinking! With self-catering options, you are not tied down to set meal times you have to be back for, and you do not have to pay more money to eat out for every meal and snack every day you are there.
Isle of Wight Self-Catering Holidays
A lot of people love taking the option of having a self-catering holiday. It is a great way to create a feeling of home, a place to return to after each day's events that is yours for the period of your break. You can have something traditional like a cottage or something more unique like a yurt or an airstream caravan! Here is a look at some of the more traditional options on the island.
Summerhill Apartments – Shanklin, 4 AA stars
The Summerhill Apartments are found in the very popular area of Shanklin, a great place for sandy beaches, cafes, restaurants and pubs along the waterfront and amusements and rides. The apartments are in a quiet area but close to all the attractions. There are six self-catering apartments varying from one bedroom to three bedrooms. All allow dogs and have an outdoor eating area, free WiFi and are open all year round. Whether you are coming to the island with family, on your own or with friends, this is a great option for Isle of Wight self-catering units.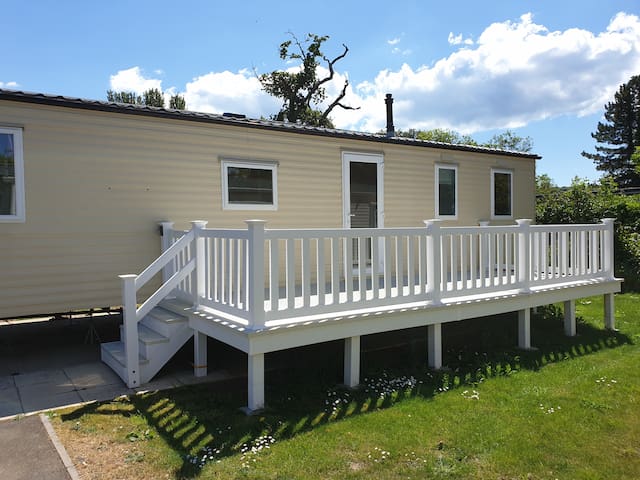 Whitecliff Bay Holiday Park Self Catering – Bembridge, 4 Visit England Stars
Whitecliff Bay is very popular with everyone, especially families as it comes with entertainment, lots of activities and things to do as well as access to its own beach! There is a range of different options when it comes to their self-catering accommodation that includes luxury lodges with a hot tub, glamping options, caravans both quirky and traditional and more. There is something for every budget.
Dogs are welcome and lodging is available all year round. Facilities include a restaurant on-site, a bar, crazy golf, an indoor and outdoor swimming pool, playground, evening entertainment and a soft play area. Close to the holiday park are other options for entertainment including meal serving Isle of Wight pubs. The site is also wheelchair friendly.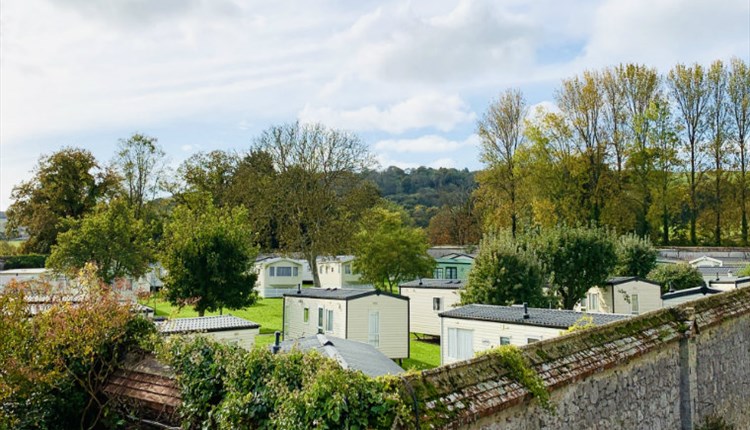 Appuldurcombe Gardens Holiday Park (Apartments & Lodge) – Wroxall, 5 AA stars
If you are looking for Isle of Wight self-catering options in or near Wroxall, the Appuldurcombe gardens holiday park is a great family-run option that has a lodge and apartments to rent. It is surrounded by natural beauty but is also close to the popular beaches in Ventnor, Shanklin and Sandown. It is set within what was once the gardens of a historic house and it has 2 apartments. There is a swimming pool, bar, and a place for kids to play and the apartments themselves are great for families.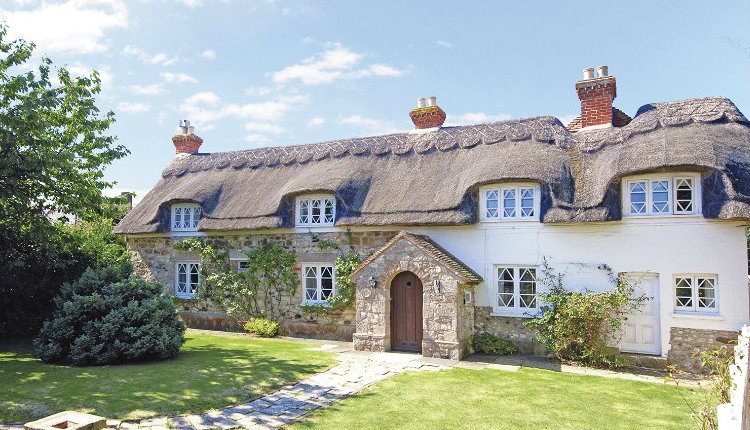 Island Cottage Holidays – Islandwide, 3-5 Visit England Stars
These offer a selection of cottages around the island in several locations so you can find a great cottage in your favourite place. Island Cottage holidays have been offering cottages to rent for more than 25 years in coastal and rural settings ranging from small, cosy and intimate to large farmhouse styled. Sleeping from 2 people to 12!
They include great views, gardens you can enjoy, open fires, WiFi, and more and are close to the best Isle of Wight pubs, walking and cycling paths and beaches to name just a few attractions. Whether you want something pet friendly, romantic, budget-friendly, luxury, close to nature, close to the sea, there are some great self-catering cottages to be found on the Isle of Wight.